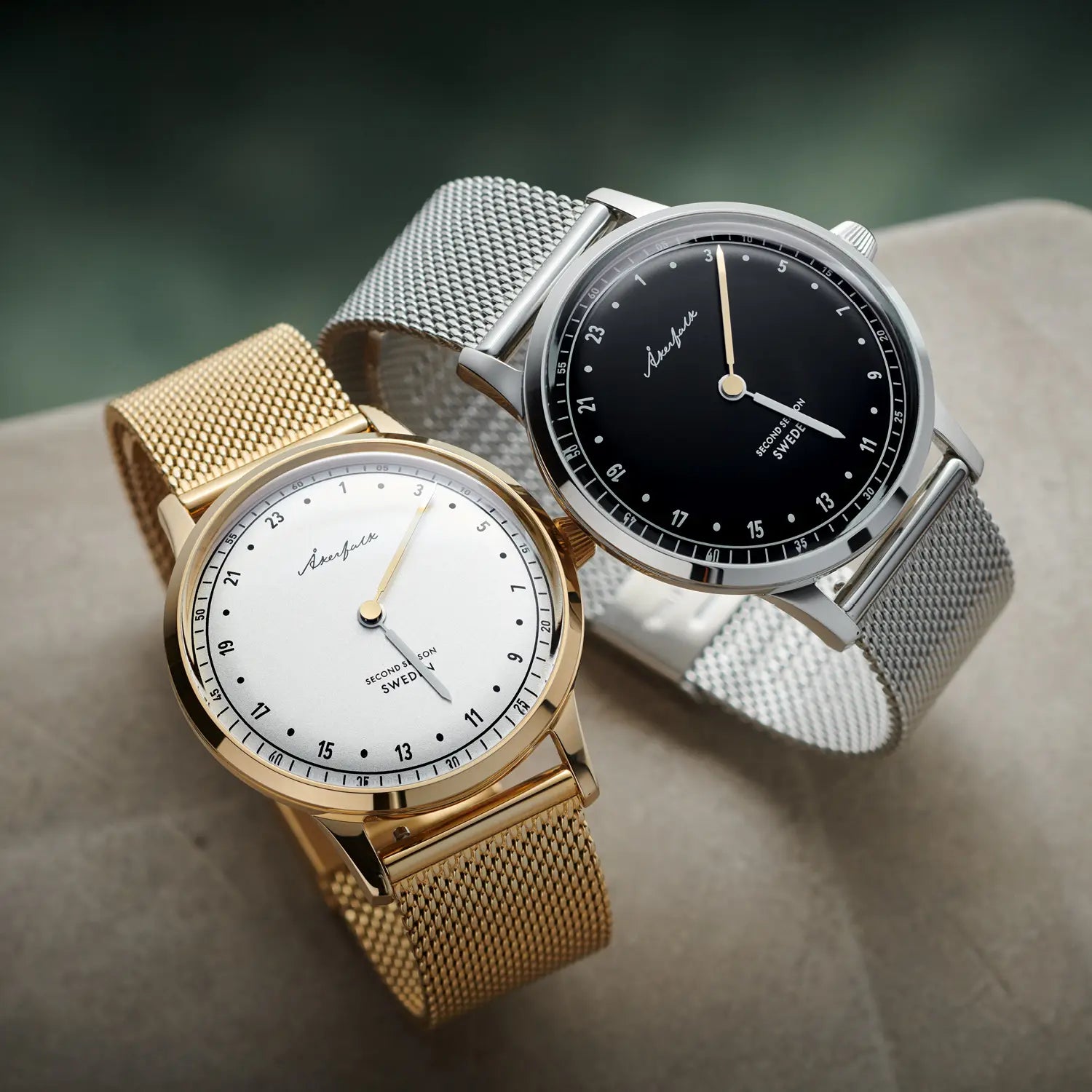 Discover Second Season
Second season features a sleek 36 mm case, boasting a minimalist aesthetic and a tastefully compact size. With its timeless appeal, Second Season transcends gender boundaries and is the perfect unisex watch for anyone seeking understated elegance.
Immerse yourself in the allure of our Scandinavian-inspired timepieces and discover the ideal blend of style and functionality.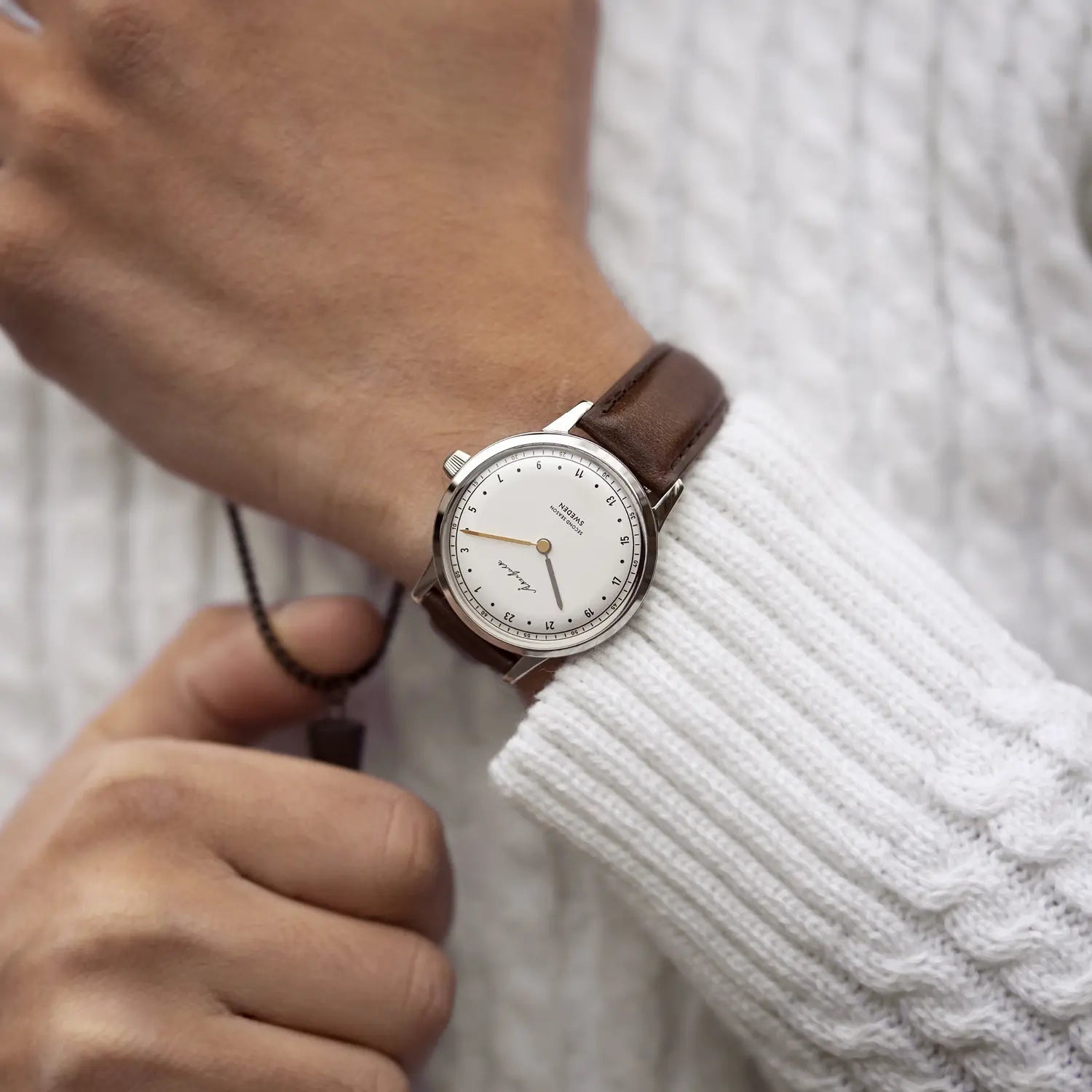 Unisex Elegance in a Sleek 36mm Case
Second Season stands out with its unique 24-hour dial, setting it apart from the crowd. Embrace your individuality and wear a timepiece that reflects your distinctive personality.
With its unconventional approach to timekeeping, Second Season is perfect for those who see time and life from a different perspective.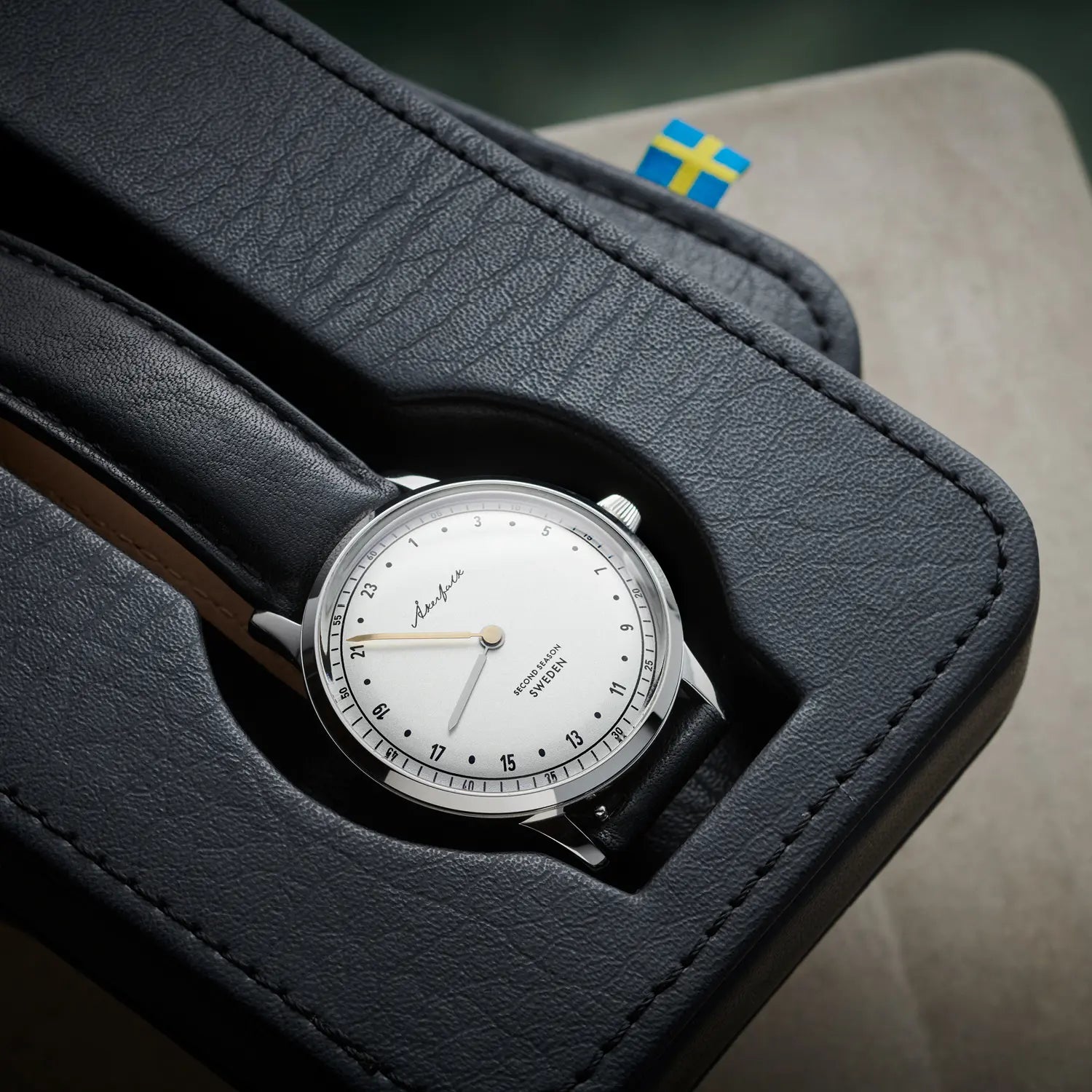 Meticulously presented
Each watch is thoughtfully packaged in a practical leather box, ensuring both convenience and style.