The heroes
Thanks for all the support and love from all of you!
Vi gillar Åkerfalk, vi har sett dem rätt länge men detta är första gången vi fått hålla i en och det är vi väldigt glada för. Klockorna har en design som känns stillsam och klassisk vilket är kul...

The Akerfalk First Season takes inspiration from the classic vintage era of the 60s; personally, I find it very striking and quite possibly the nicest 24-hour watch I've come across. Let's check it out.

Timeless design is design that remains attractive as the days, months, years, and decades pass. By that measure, I am confident that I'll still find the First Season attractive 20 years from now. Read more...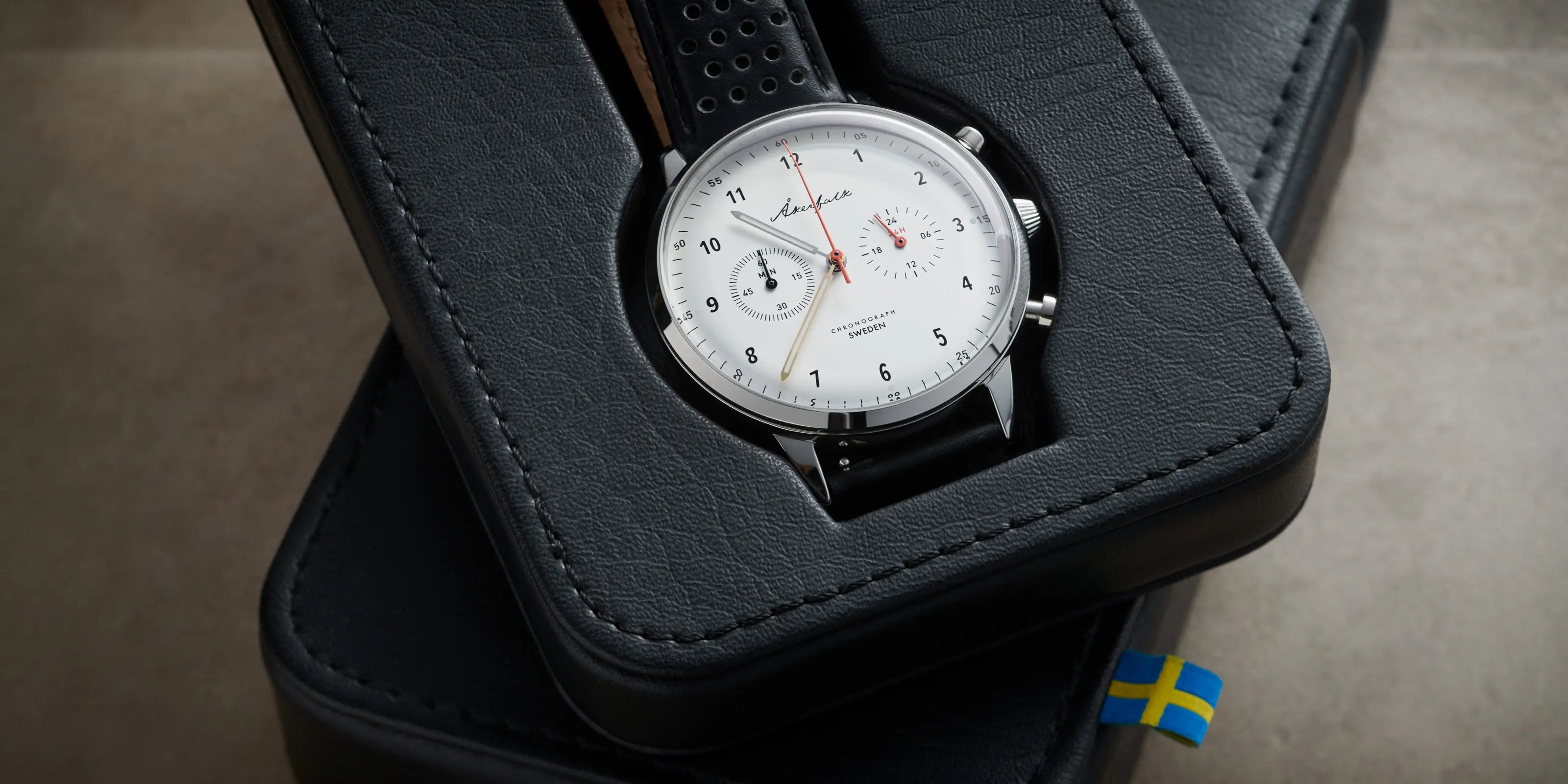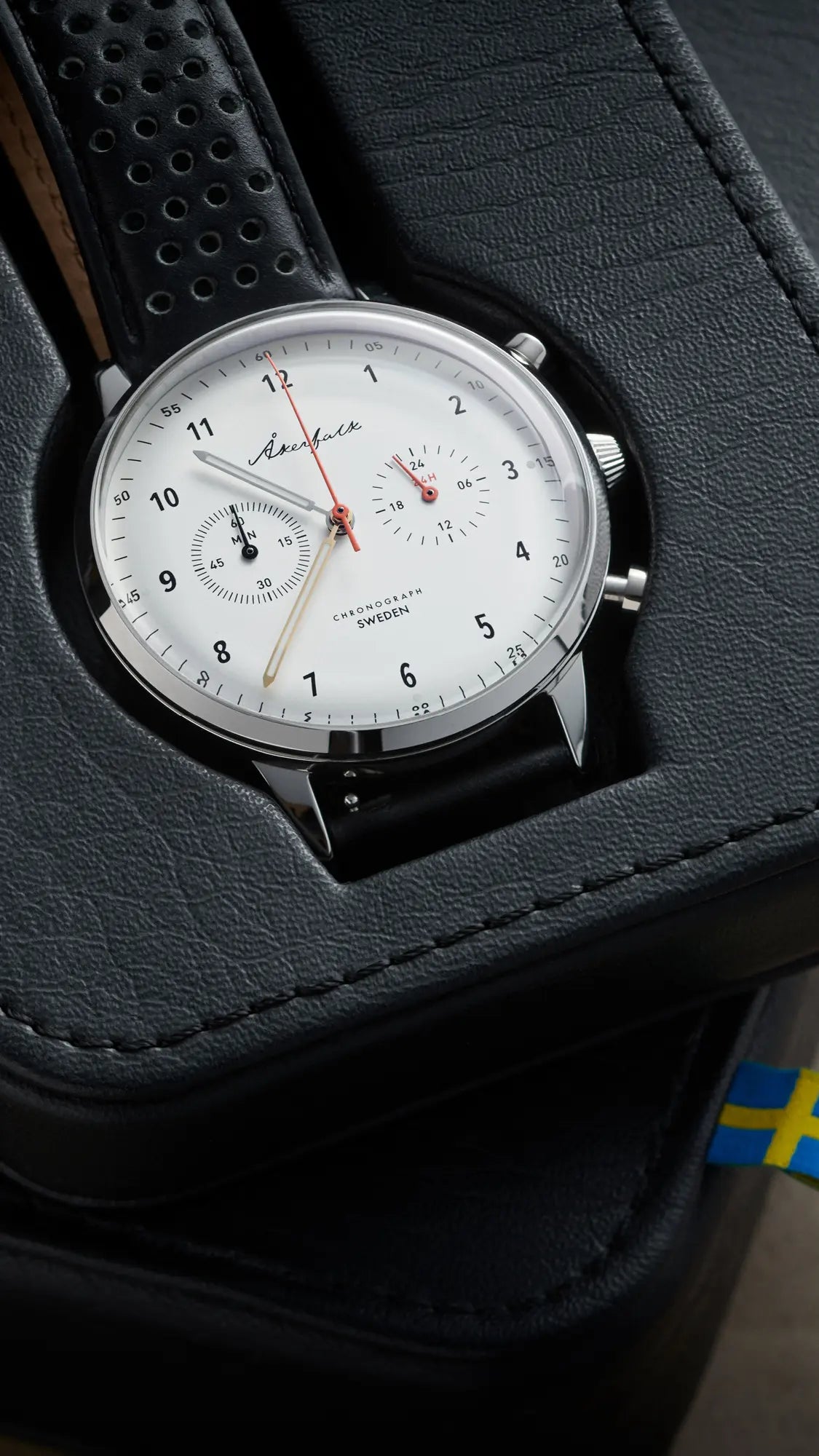 For those who view time - and life - just a little bit different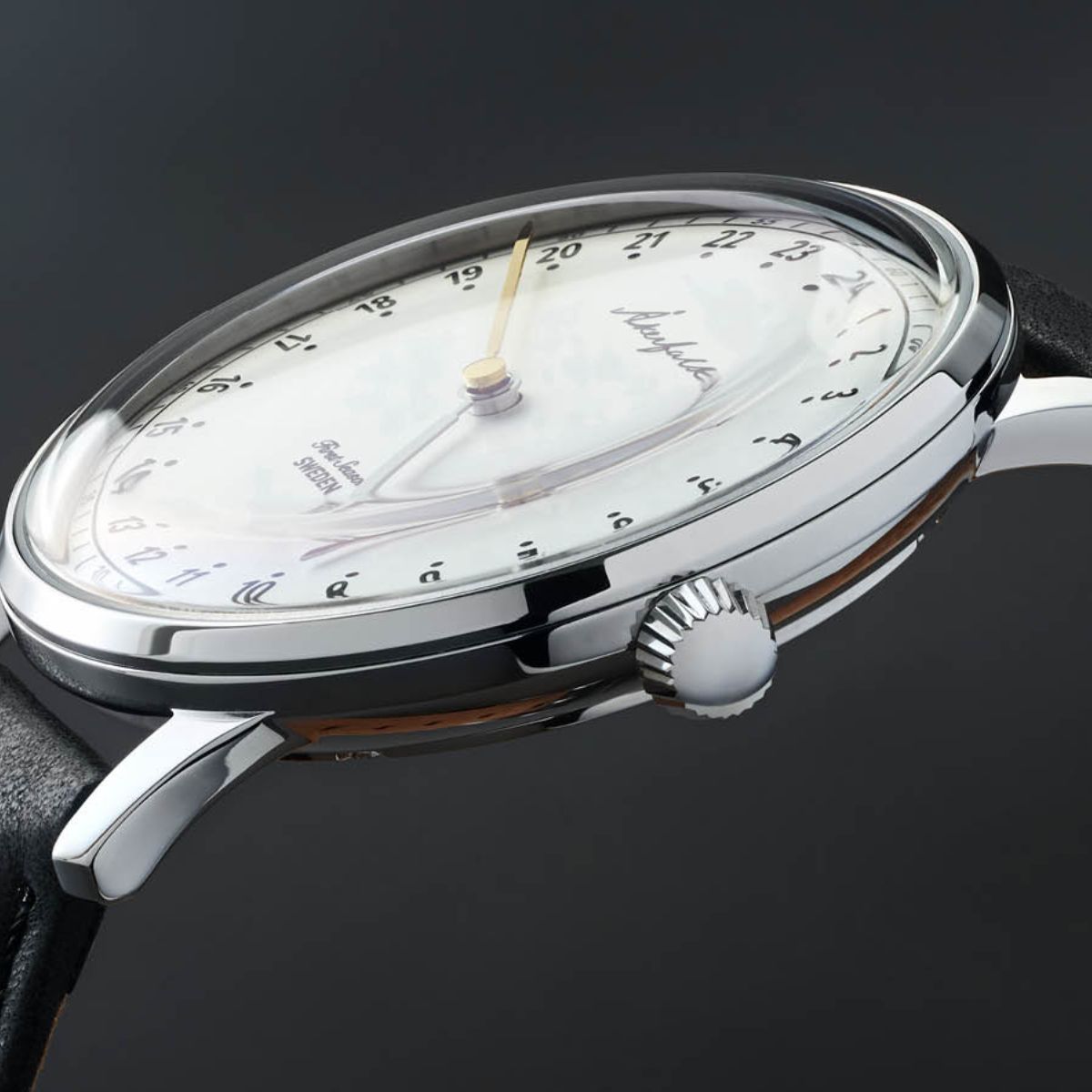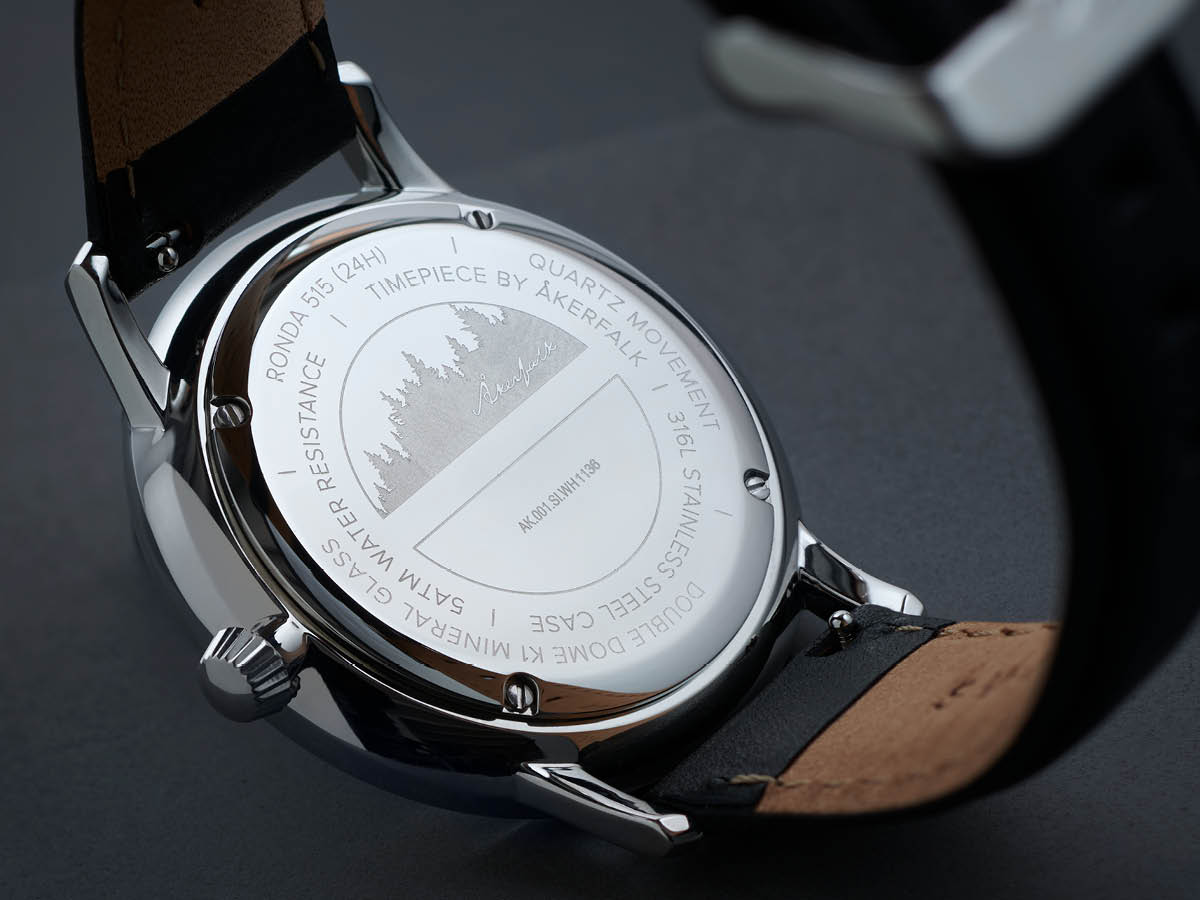 Time has never looked better
We take pride in creating watches that epitomize lasting beauty and sophistication. Our vision extends beyond the present, as we believe our meticulously designed timepieces will retain their allure even 15 years from now.
Just like the vintage design watches cherished by our grandparents, our watches embody a timeless and captivating essence that defies the constraints of time.
Details
We take immense pride in creating watches that exude sophistication and refinement, catering to the discerning tastes of our esteemed clientele.
The distinctive dome-shaped dials and precise hand movements tracing along the glass lend our watches a unique and stylish aesthetic. Every glance at your wrist becomes an opportunity to showcase your impeccable taste and attention to detail.
Complementing the exquisite design, our leather straps are crafted from 100% Horween leather, which only gains character and charm as it ages, ensuring that your watch becomes even more captivating over time.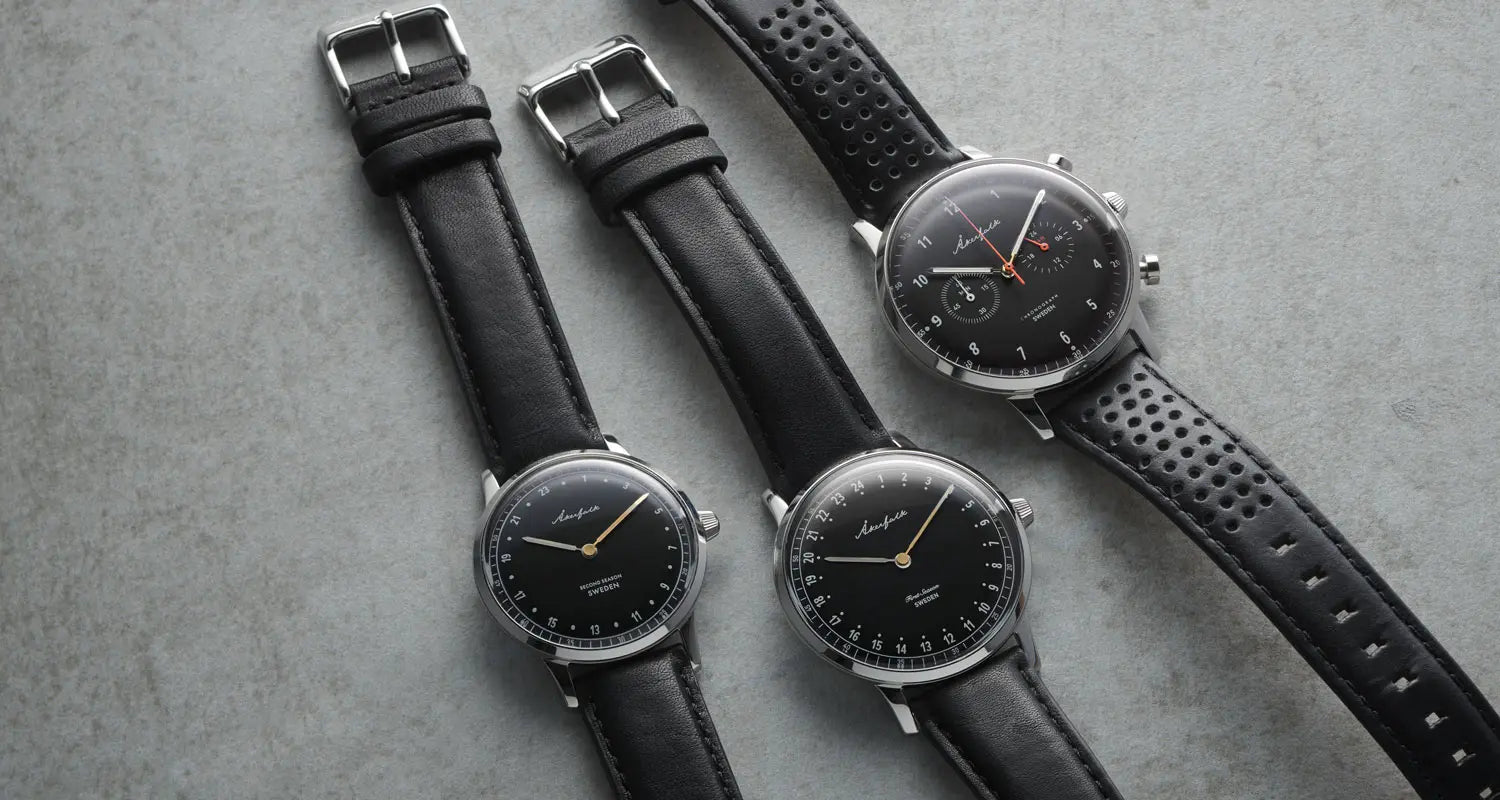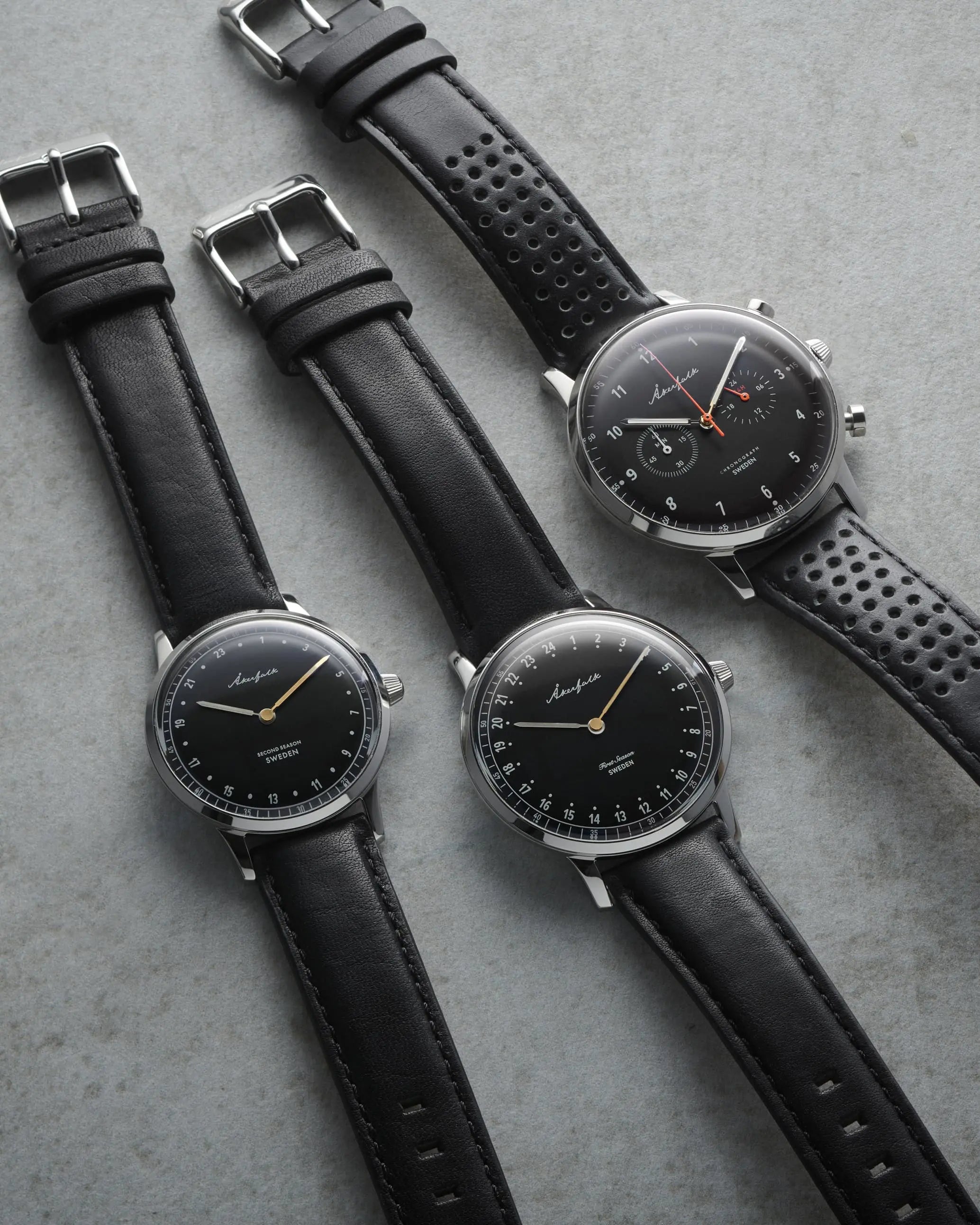 Second Season | 24 hour
Our beautiful Second season timepiece with it's 36 mm case size is a smaller unisex watch with a classic 24-hour silk dial.
Chronograph |12h/24-hour
With the unique hybrid mechanism between quartz and mechanical movement is an iconic timepiece with quartz accuracy and a mechanical feel.
First Season | 24 Hour
A classic 40mm case timepiece with an elegant 60s retro look, powered by a 24-hour precision movement.